Why do companies need a new doc?
Coda is a doc you'll never outgrow. Teams that use Coda get rid of hundreds of documents, spreadsheets, and even bespoke apps, to work quickly and clearly in one place.
👇
A few of the 25,000+ teams that 🏃‍♀️ on Coda
.
⁠
⁠
⁠
World-class security and privacy
.
⁠
Data is encrypted in-transit and at-rest
Coda was engineered for enterprises from the start, thanks to our founding team who built major systems at Microsoft and Google, and to our earliest users coming from multi-national corporations. We've worked hard to ensure Coda fits your enterprise systems with SSO and SAML 2.0 support and meets enterprise-level security standards with SOC 2 Type II, as well as GDPR and CCPA compliance. And we take privacy seriously: Data is encrypted at rest and in motion, protected by role, and audited by alerts. So your data is safe with us, and from us.
⁠
You're always in control.
⁠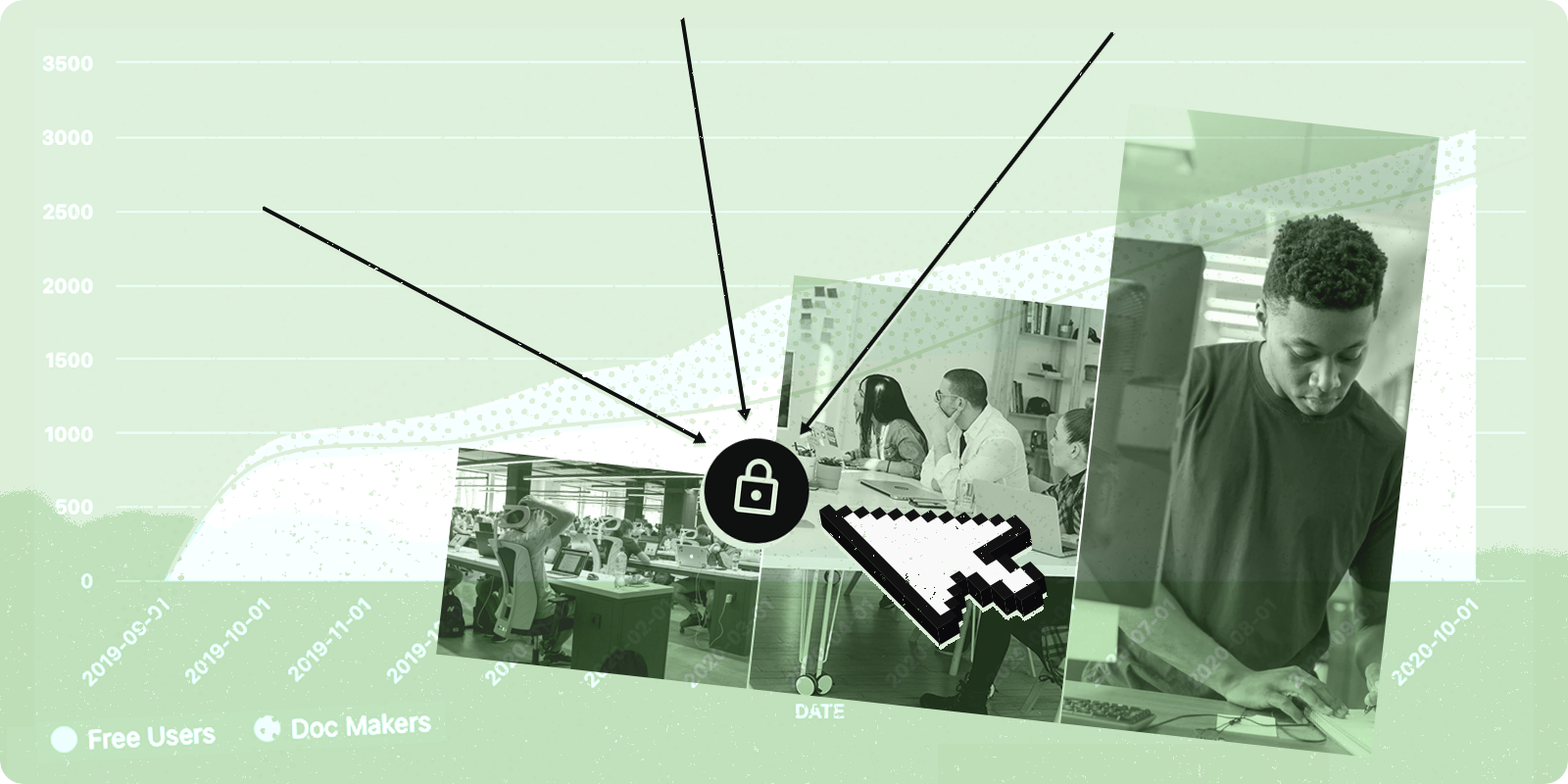 ⁠
⁠
Companies use Coda for hundreds of different use cases across many teams. That's why we equip your admins with extensive permissions and role management toolsーjust what you need to run a tight ship.
Coda plays nicely with others.
⁠
⁠
You have lots of apps in your enterprise stack; we make sure Coda connects to all of them. With the flexibility of Coda
, our first-party integration platform, makers in your org can design their ideal integration. And with Zapier connectors and an
, no third-party app is too obscure. Keep your workflow flowing.
Maker Billing: A new approach to pricing
Most companies charge you for everyone. But docs have a wide range of users: Often you have one person who makes the doc, dozens who edit, and others who view from afar. In our innovative pricing model, Maker Billing, we only charge you for the one person who creates the doc. Viewers and editors are always free. As a result, you only pay for a fraction of what you would elsewhere.
⁠
A maker squad for every account.
You're never alone. With an enterprise account, you'll have a team of Coda experts on hand to guide you in designing and scaling your docs.
Dedicated customer success
Your point of contact for all questions and escalations. They also do training and roll-outs.
Experienced doc makers to translate your team's dreams into reality.
First in line on our Support team queue.
⁠
⁠

⁠
⁠
Think about the processes that are unique to your team. Amazon has 2-pagers, Google has TGIF. We call those rituals. And we agree with Bing about how important they are.
⁠
Our customers describe their use of Coda in the same way. They create docs to solve problems
and
to design their team's rituals with intention. As an example, we designed Coda's most iconic ritual, Dory and Pulse, to remove groupthink and give everyone's voice equal airtime. You'll find it in every meeting, decision, write up, and retrospective. By codifying it in a template and making it easily accessible, we can steer our company discourse in a way that's consistent with our values: Everyone gets a seat at the table, and good ideas come from everywhere.
⁠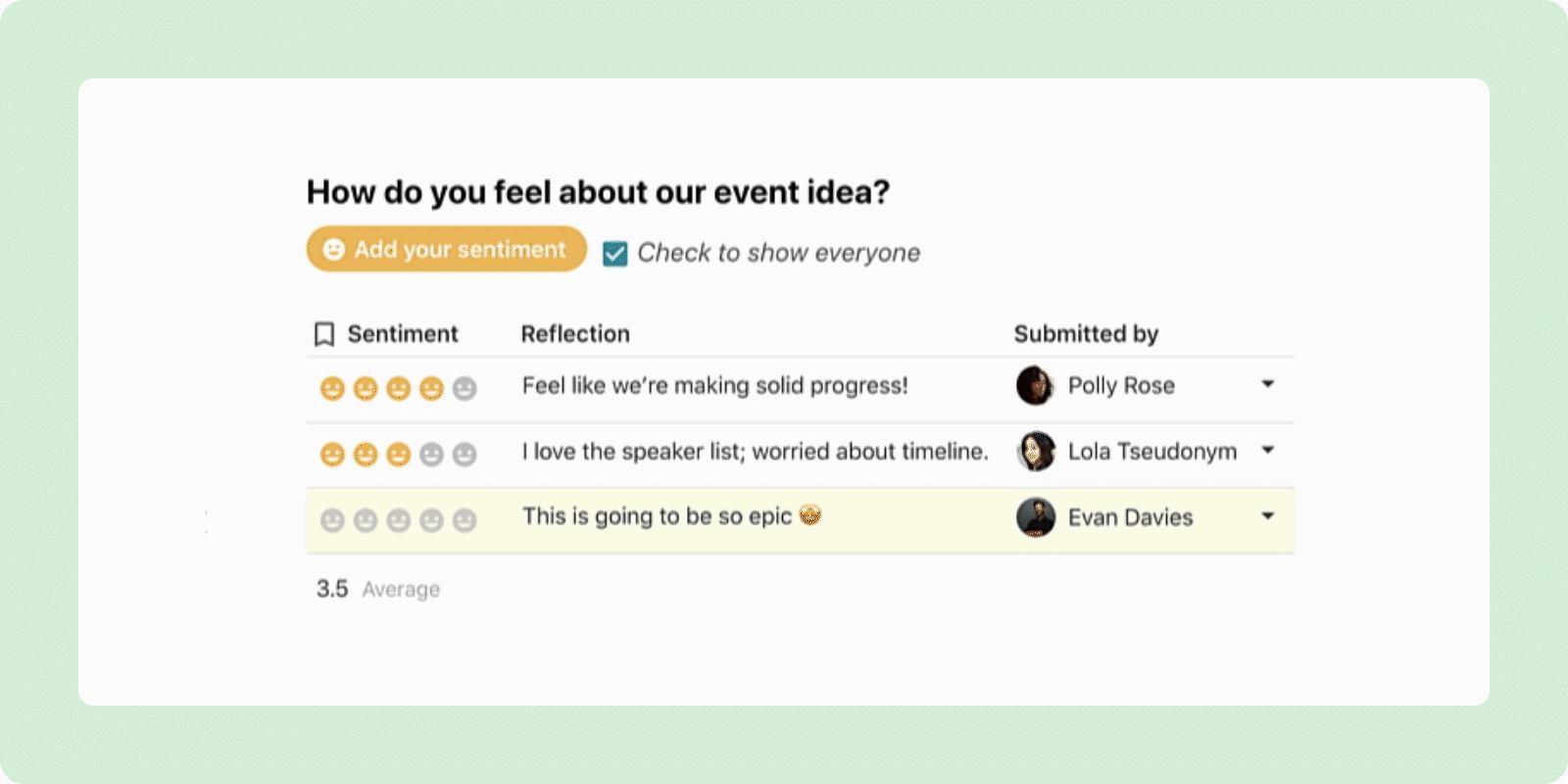 ⁠
⁠
Explore rituals of great teams.
Brex brings its product team—and their docs—together with a dual-focused ritual.
Every week, Figma's Product, Engineering, and Product Marketing teams gather around this doc.
From project scoping to post-mortems, GusTools is Gusto's way of managing and scaling their org.
Uber's single source of truth
Uber was once spread across 40 different spreadsheets. Between the copy-pastes, they saw opportunity.
This simple 1:1 doc is a well-designed ritual for career growth—one we've adopted ourselves.
Robinhood's air traffic control
Robinhood eliminated meetings and kept their builders, managers, and teams in-sync.
⁠
Explore thousands more rituals in
. Borrow from the best, mix and match, and then customize for your team.
Engineering Manager at Square
Sr Program Manager at Intercom
Head of Caviar at DoorDash
⁠